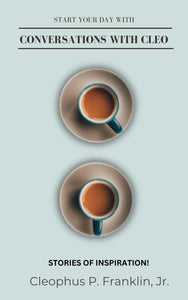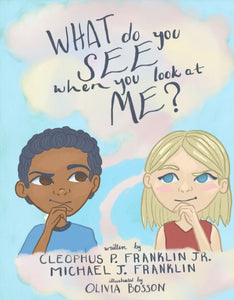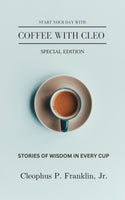 Coffee With Cleo Special Edition!
We just launched the "Coffee With Cleo" Special Edition! This new book includes an expanded introduction and a sneak peek of two additional chapters from Franklin's upcoming 2023
book, "Conversations with Cleo!"
Franklin dives into and details within these two chapters how several influential people in his life created a gateway to help him excel professionally and personally.
With 12 chapters of insightful storytelling...this special edition has an abundance of leadership lessons, accompanied by thoughtful reflections and advice for all students of life.
So,… grab another cup of coffee and enjoy this special edition of "Coffee With Cleo!"
$15.99
Buy Now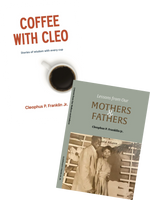 Book Combo Special!

Order your Coffee with Cleo and Lessons From Our Mothers and Fathers book combination today!

After reading Cleo's first book, Coffee with Cleo, I was very excited to hear of his upcoming book! The first book was a powerful handbook (for life) that I'll refer to over and over again. It was that good. Then after receiving the prepublication Lessons from Our Mothers and Fathers, it was like a shared experience of wisdom through the eyes of many people! Even though his books are targeted to Business/Economics/Leadership, they both are filled with great information for anyone.
- Jim Tillman Creative Writer at Sioux City African-American History Publisher
$30.99
Buy Now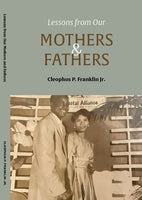 Order Your Copy Today!
Franklin's new book expands upon his passion for personal and professional leadership development from his first book, Coffee with Cleo. Lessons from our Mothers and Fathers is a collection of 20 short stories of sage generational advice from Franklin and other successful business leaders who share special moments of inspiration and wisdom passed on to them by their parents. The powerful stories captured in the book provide the reader a glimpse into the many authors' early lives to witness the extraordinary moments that helped shape their personal and professional journey to improve their livelihoods, and more importantly, their lives.
$15.99
Buy Now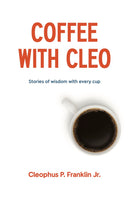 Ten Leadership Lessons Learned
"Coffee with Cleo" is a collection of 10 leadership lessons and personal stories of inspiration, self-reflection, and teaching moments from Cleo Franklin's 32 years of working as an executive with iconic global brands John Deere, Case-New Holland, and Mahindra. Signed copies are available here on the website! Order your copy here or find the book on Amazon or Barnes & Noble.
$15.99
Buy Now
[Cleo] is an endless fund of stories, many of which have found their way into this book. A good story requires a good storyteller. And, as Coffee with Cleo demonstrates, Cleo Franklin is up there among the best… In this book, Cleo has successfully deployed the magical and powerful subtleties of storytelling and delivered them most engagingly. Its 10 chapters are filled with insightful stories based on brutal honesty, personal experience, and self-reflection.

Anand Mahindra, executive chairman, Mahindra Group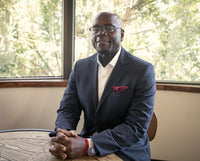 Meet Cleo
Cleophus "Cleo" Franklin Jr.'s leadership expertise is globally recognized. His passion for designing robust business growth, brand strategies, and implementing innovative, disruptive business models have benefited many global businesses and industries. Franklin's values and beliefs are centered on approaching difficult challenges with curiosity and a beginner's mindset. He is a purpose-driven leader who embraces servant leadership and investing in the personal and professional development of the next generation of leaders.
His leadership career spans over thirty years with John Deere, Case-New Holland, and Mahindra as a global executive. During his career, Franklin's business, and brand contributions recognition include the honor of being awarded the Future Farmers of America (FFA) Honorary American Degree, an induction into the Mahindra Business Hall of Fame, and the recipient of numerous marketing, branding, corporate social responsibilities, new product innovation, and growth performance awards in the agriculture and heavy equipment industry.
Click Here to Connect with Cleo
I have always been told that a good speech, lecture, webinar, or book should possess the 3Es: Educate, Entertain, and Encourage. Coffee with Cleo is a work of heart, passion, leadership, and legacy. I am one of the lucky ones … I have had coffee with Cleo and the chance to listen to stories, analogies, tips, and traits, inspiring me to live life abundantly. I am excited others will get to know my friend and glean from those incredible moments that happen at Coffee with Cleo.

Aaron Alejandro, executive director, Texas FFA Foundation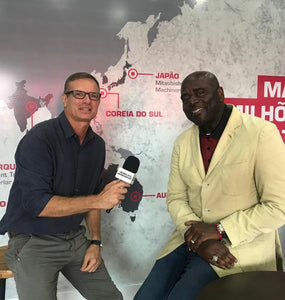 Keynotes and Interviews
Prior to creating Franklin Strategic Solutions, Franklin spent eight years with Mahindra as chief marketing officer and EVP of strategic planning for Mahindra Americas. During his tenure, he led new business development, strategic planning, marketing, corporate social responsibility, market research, product development, and dealer development for North America and South America.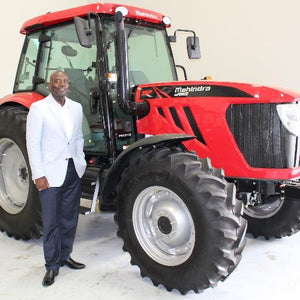 Growth and Focus
Under his leadership, Mahindra increased business revenues by seven times, doubled brand awareness, and is now ranked among the top three tractor manufacturers in the 0–120 horsepower tractor industry in North America. Franklin's game-changing and innovative brand-growth strategies also spanned internationally as he helped develop Mahindra's acclaimed "Come Rise With Us" global brand strategy.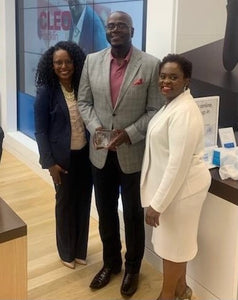 Business Strategy and Performance
Franklin founded Franklin Strategic Solutions (FSS), a global consulting business that focuses on leadership development, business development, business/brand strategy, keynote speaking, and executive coaching for business and non-profit industries.To find out more about FSS, click here.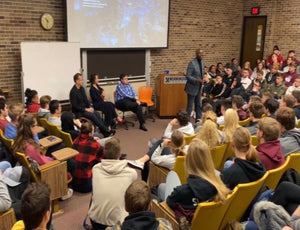 Leadership and Professional Development
He is also the founder of Morningside University's "Franklin Leadership Foundation." The foundation's purpose is centered on creating future leaders today by partnering with businesses, entrepreneurs, and community organizations to develop future leaders through internships, scholarships, experiential learning, and providing professional development and career mentoring access to high school and college students. To find out more about the Franklin Leadership Foundation, please click here.
Sometimes we wonder if God cares about us. Then we meet a person that not only cheers us up momentarily but touches our being in such a way that we know, beyond the shadow of a doubt, we don't walk this life alone. Cleo is that person. The wisdom, truth, empathy, and witty compassion shared in Coffee with Cleo has a divine scoop of sugar. Just enough so that you taste and see that God is good.

Festus Amoye, founder and CEO, Laddering Your Success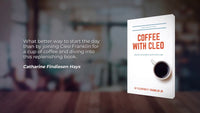 Videos, Interviews & Reviews