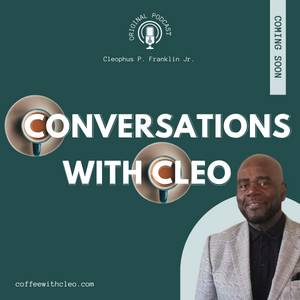 Are you looking for a straight-talk podcast filled with compelling discussion topics that forgo the $50 words...but deliver $million-dollar insights you can use?

How about a podcast that delivers good #storytelling by guests from across the globe who are making a difference and changing the game? Then look no further as we got one for you!

I am thrilled to announce my new podcast, "Conversations with Cleo," is here! My podcast will mirror my new book's powerful storytelling from interesting and ordinary people doing extraordinary things and more. So, stay tuned and start your day with, 'Conversations with Cleo!" To listen in and subscribe...click here at https://www.youtube.com/watch?v=LTYVcAvhYCQ!